UP TO DATE TECHNICAL EQUIPMENT'S
EVOSENS owns the most updated equipment to develop optical and photonics systems for its clients, with high quality and rigorous work together with transparency from counseling to manufacturing.
ASSEMBLY ROOM, TEST AND CERTIFICATION
Optronic systems manufacturing is done by our qualified technicians. The assembly is done in a dedicated plant specialized in opto-electronics and opto-mechanical systems.
EVOSENS has inventory management and storage capacities.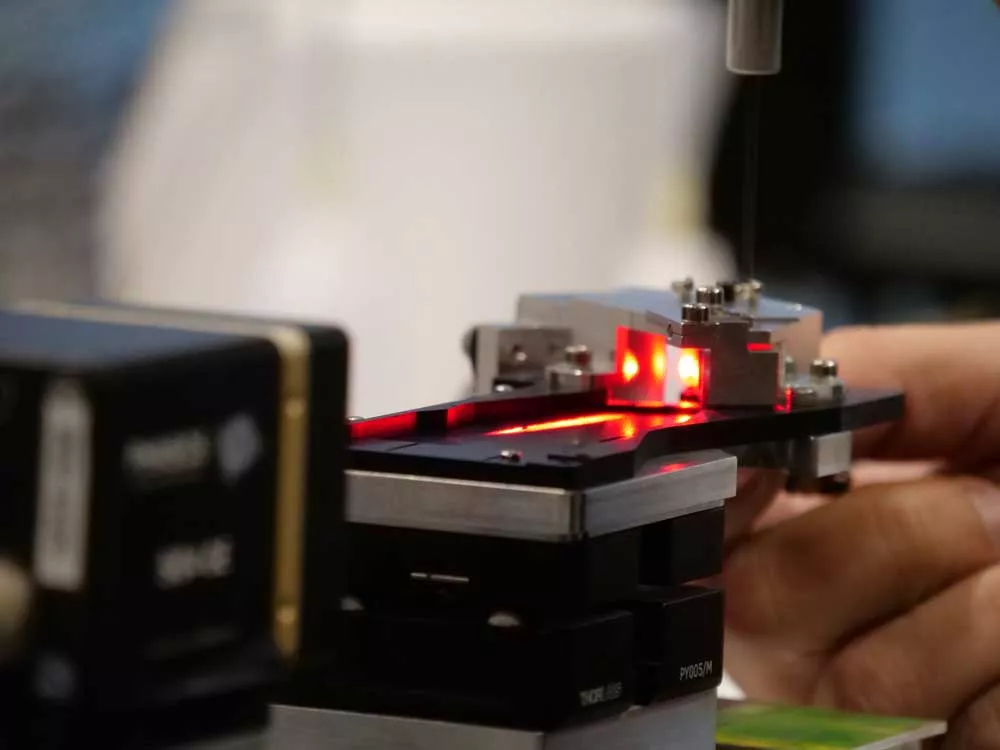 Production lines customizables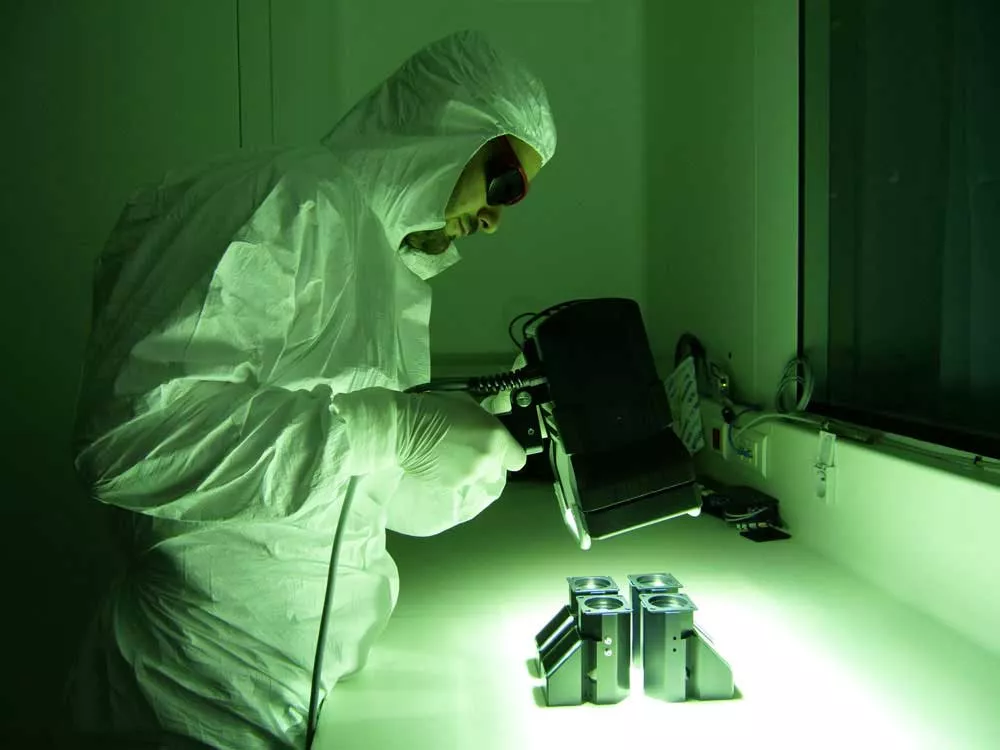 Clean rooms ISO 6 (ISO 5 under flow cabinet)
For dedicated optical systems, EVOSENS owns 2 clean rooms ISO 6 (ISO 5 under specific cabinet), 25 sqm each. Those clean rooms are equipped with laminar flow cabinet, binocular, and are often used for specific clean systems assembly.
The electronics laboratory is equipped for the development of circuitry boards and testing. We have a full set of equipment as : oscilloscopes, function generator, welding systems, nondestructive testing…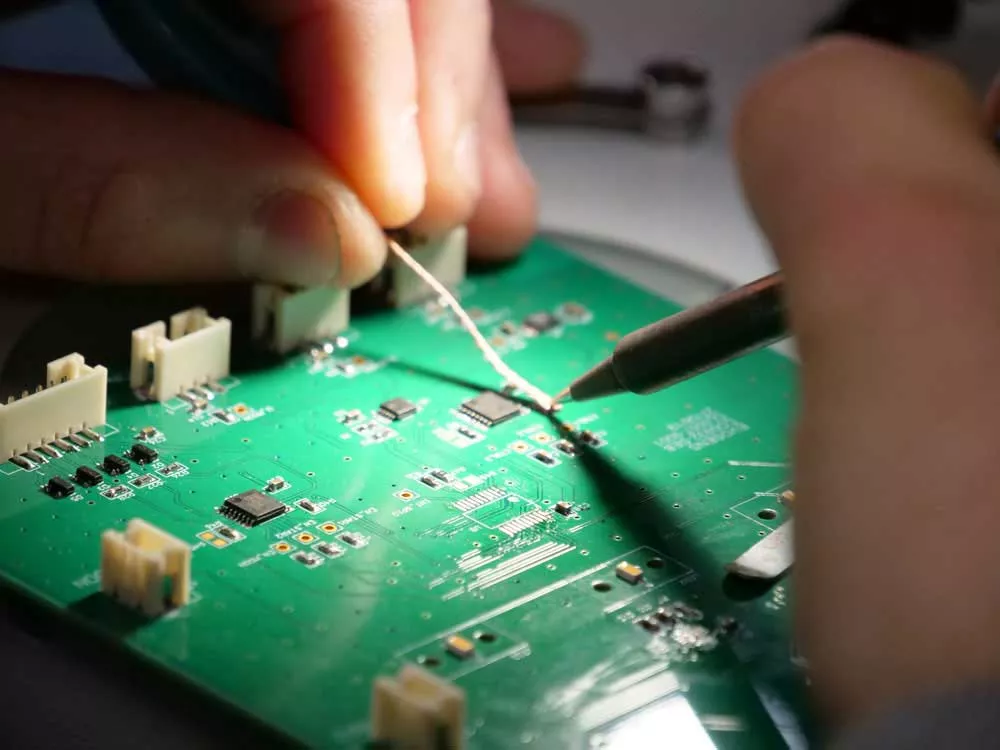 Custom Tools for every customer needs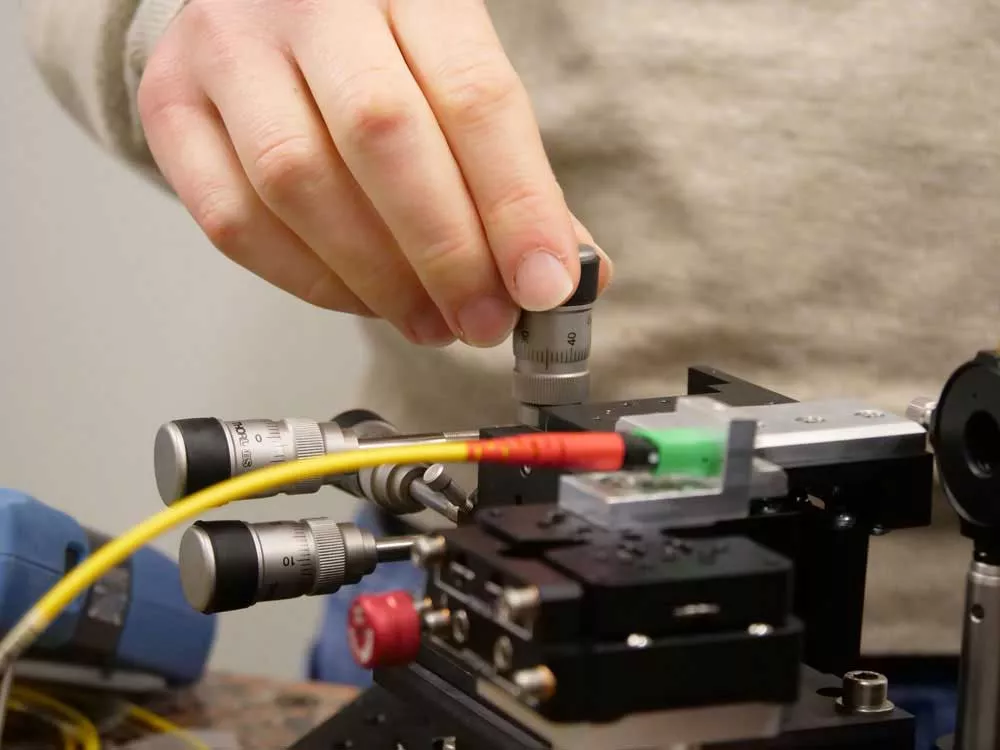 A laboratory equipped to work on your project
The optical laboratory owns all necessary equipment to make a draft, an experimental model : optical bench, imaging system, measurement system, cameras, micro mechanical tools, lasers. We also have a wavefront analyser (PHASICS), spectrophotometer (OCEAN OPTICS).
The design department from EVOSENS has at its disposal several tools and sotware used for designing optics, mechanicals or electronics :
– Optical design: Zemax
– Mechanical design : Solidworks
– Electronics design : Altium designer
– Simulation tool : Scilab, LT Spice
– Software development tool : Labview, Python, Linux, TI OMAP4, C++…
Mastering multiple software for design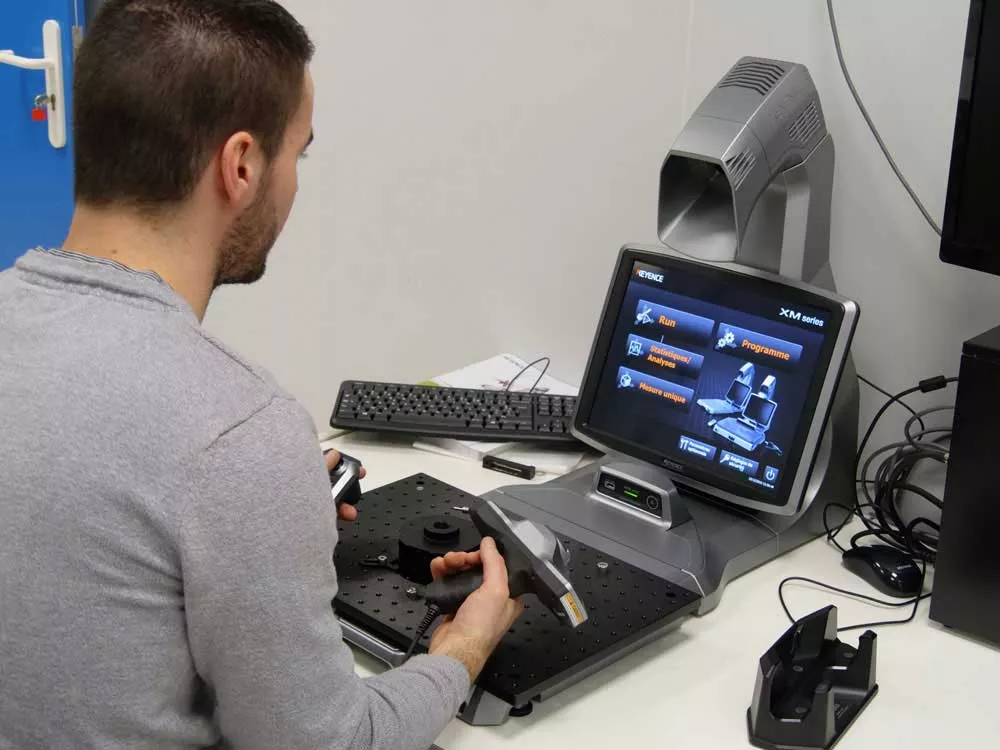 A tri dimensional measurement tool, for efficient and fast control
Since the first day, EVOSENS has developed its own quality process. Those process allow to drive collaborative projects with its customers, who is informed in real time of the achievements. Project management tools, documents sharing tools, traceability are accessible online, and make the relationship with the client easy and transparent.
The EVOSENS quality manual is available upon request at the office.
EVOSENS has also a specific quality process to deal with after sales management, as recall of products.